Resources for Faculty
The Career Development Center offers numerous workshops on résumé writing, interviewing skills, managing your online presence, how to negotiate your salary, and more. Do you have a date that you know you will be out of town? Let the Career Advising Staff take over your class for a day and conduct a micro workshop of your choice!
Don't cancel that class
Occasionally, faculty members find that travel or conference participation conflicts with their teaching schedule so they may have to cancel a class. Instead of cancelling, contact us.
The Career Development Center offers a range of mini-workshops that can be customized to fit your class timeframe and to your student type (undergrad v. grad, major, etc.). Offering these workshops instead of cancelling an academic class enables additional students to access career success information. Please let us know if we can connect with your students during the semester. E-mail us at careers@tricity.wsu.edu or call extension 27600.
Promote internships and jobs
Employers and alumni often contact faculty members when they have student employment openings. Please feel free to continue to make direct student referrals but also forward requests for interns or new hires to the Career Development Center (careers@tricity.wsu.edu). We can then distribute this information to ensure broad access for students to learn about these opportunities. This also give employers greater exposure and enables the University to fulfill its obligation for equal access.
Support for-credit internships
Students may work with their academic advisor and a faculty member to identify the options for receiving academic credit for their internship experience. It is recommended that the student, faculty member, and employer sign an agreement that documents the scope of the student's work, deliverables, and duration of the internship. The Career Development Center assists faculty members in providing templates or guidelines to frame student and employer expectations and to fulfill University requirements for documentation of student effort. Contact us at careers@tricity.wsu.edu or 509-372-7600.
Refer students for career assistance
Please also refer students to the Career Development Center (careers@tricity.wsu.edu, 509-372-7600) if they are:
Seeking an internship or externship
Searching for a student job or post-graduation employment
Trying to identify "Plan B" — a major that better fits their goals
Wanting to figure out what career best connects with their goals and their chosen major
Applying to professional schools
Drop-in consulting is available to students on Tuesday and Wednesday from noon–4 p.m. or by appointment at other days/times in West 140.
Career Advice Videos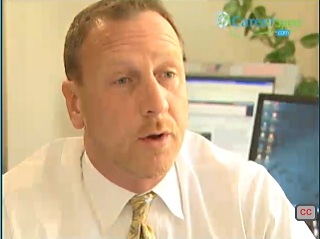 Ask the Experts
CareerSpots.com © 2015