Create an Internship
If you have an opening for an internship, we can promote your openings. We can also collect résumés for your company and provide limited screening for required qualifications related to an applicant's academic status such as a specific degree (i.e., accounting majors only) or academic year (e.g., juniors and seniors only) or at or above a specified GPA. We are not able to provide other confidential student information. Contact us at (509) 372-7600 or careers@tricity.wsu.edu.
Internships for Pay: We can post and promote paid internship opportunities for employers using communications methods similar to promoting other paid employment opportunities. The Career Development Center will request specific information from employers to ensure that students can accurately evaluate potential opportunities.
Internships without Pay: The Career Development Center can post and promote unpaid internships for organizations who provide an authorized submission ensuring compliance with DOL requirements. We will request specific, position-related information from employers to ensure that students can accurately evaluate potential opportunities.
If you don't yet have an internship program, the Career Development Center can help your organization customize an internship that best meets your needs.
What kinds of internships are available? WSU Tri-Cities promotes a range of internship options for students. These include internships or pay or unpaid and for academic credit or without credit.
Pay Status
When considering a paid versus an unpaid internship, companies are encouraged to review State and Federal requirements for intern compensation (State: www.lni.wa.gov/WorkplaceRights/Wages/PayReq/Internships/default.asp and Federal: www.dol.gov/whd/regs/compliance/whdfs71.htm).
Internships for Pay
Internships for pay are an employment arrangement between the student and the employer. These internships or student employment opportunities may be with a for-profit company, a public agency or not-for-profit organization. The student and employer are responsible for negotiating job responsibilities, day/hours/location of employment, compensation, and other customary employment parameters.
Internships without Pay
For-profit companies: The Department of labor considers there to be no employment relationship between a for-profit company and a student intern, and the Fair Labor and Standards Act minimum wage and overtime provisions do not apply to the intern, if six criteria are met:

The internship, even though it includes actual operation of the facilities of the employer, is similar to training which would be given in an educational environment;
The internship experience is for the benefit of the intern;
The intern does not displace regular employees, but works under close supervision of existing staff;
The employer that provides the training derives no immediate advantage from the activities of the intern; and on occasion its operations may actually be impeded;
The intern is not necessarily entitled to a job at the conclusion of the internship; and
The employer and the intern understand that the intern is not entitled to wages for the time spent in the internship.

Public agencies and not-for-profit organizations: Individuals who volunteer or donate their services for public service, religious or humanitarian objectives, not as employees and without contemplation of pay, are not considered employees of the organizations that receive their service, according to the Department of Labor. Under the Fair Labor and Standards Act (www.dol.gov/elaws/esa/flsa/docs/volunteers.asp), a public agency volunteer cannot receive any compensation, but may be paid "expenses, reasonable benefits, or a nominal fee, or any combination thereof." As a general rule, the Department finds that a fee (apart from expenses) paid is nominal as long as it does not exceed 20 percent of the amount that otherwise would be required to hire a permanent employee for the same services. If a stipend exceeds $600 in a calendar year, it must be reported as 1099 income. It is recommended that all nonprofits using volunteers have these individuals sign agreements at the beginning of the volunteer relationship to clearly establish that there is no expectation of compensation and that the work they are performing is ordinary volunteerism and not related to any commercial enterprise.
Academic Credit Status
Students may work with their academic advisor and a faculty member to identify the options for receiving academic credit for their internship experience. It is recommended that the student, faculty member, and employer sign an agreement that documents the scope of the student's work, deliverables, and duration of the internship.
→ www.tricity.wsu.edu/interns/business.php
Washington State University Tri-Cities and Washington River Protection Solutions have paired up to announce the Advanced Internship Program for summer 2014. The Advanced Summer Internship Program gives interested students a chance to gain real-world experience in a paid summer internship while earning academic credit. To get more information about the program and learn how to apply as a business, visit the program's website or contact us directly at 509-372-7600 or careers@tricity.wsu.edu.
Career Advice Videos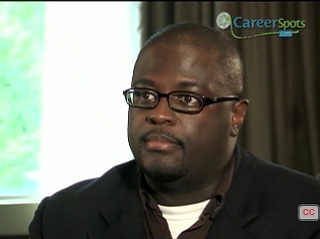 Internship Edge
CareerSpots.com © 2015